Interactive, Educational, Fun.
"As it turns out, the same music that's fun for dancing and singing,
can also be music that's good for the environment and the heart."
– Mrs. Twine from HelloBee.com
Join Us For Our First Ever Halloween Baby Rave!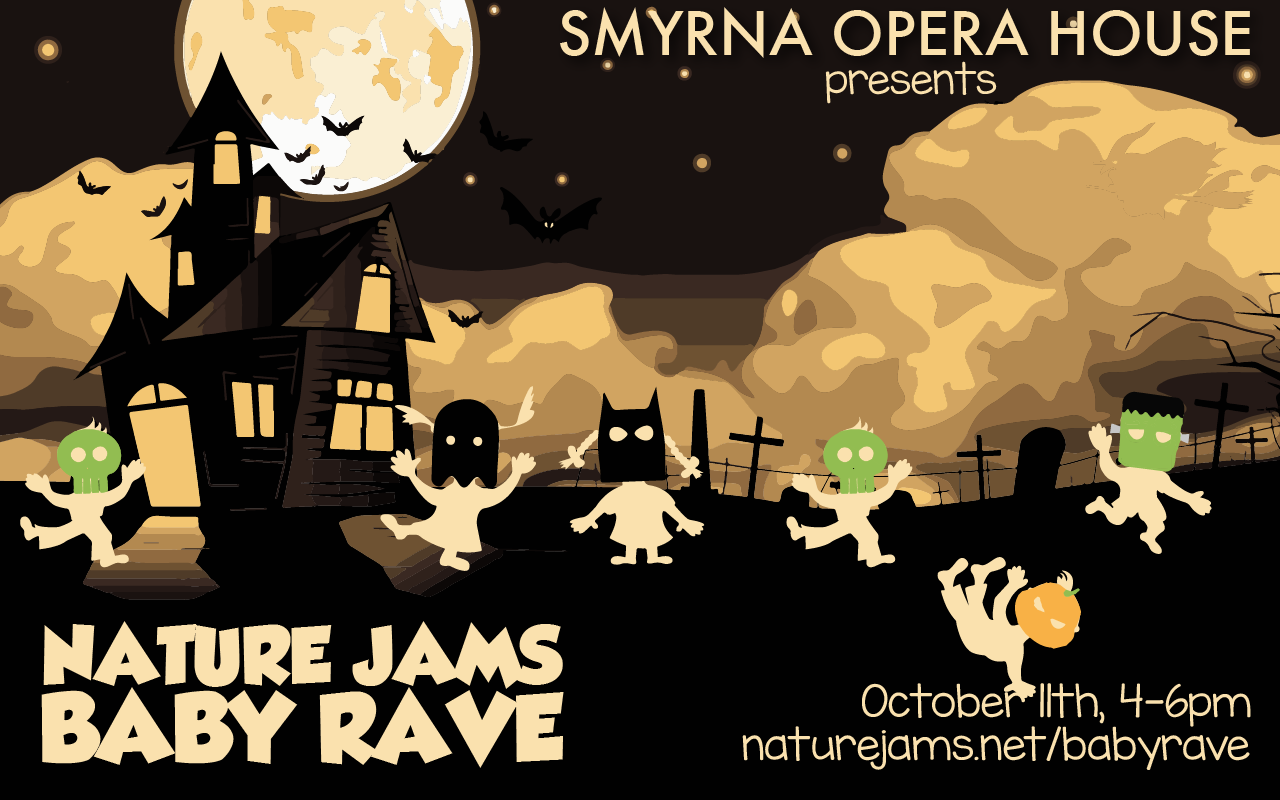 Happy and Healthy Music for Happy and Healthy Kids
Nature Jams is known for their high energy and interactive concerts. From their earliest days of using hand drawn signs and call and response songs, the duo wanted to put on shows that could really engage a young child for a full hour. By bringing in different interactive elements for each section of the set, children remain interested and engaged, while they sing along with songs about good food, good character and taking care of the planet Earth.
These days, Nature Jams still uses hand drawn signs and call and response songs with the addition of an HD video backdrop, bubble machines, Boomwhackers, and several other interactive elements to keep their long time fans just as excited about each show as a first time show goer.
Nature Jams has performed over 100 school assemblies since 2012. They have have four different shows to best suite your school's area of focus.
1. Food For Thought – Nutrition Education
2. Be Kind – Character Education
3. We Dig Earth – Environmentalism
4. Lettuce Play – High Energy and Super Interactive Show for Preschools and Kindergartens
Nature Jams songs have powerful pro-social messages and teachers all over the world use Nature Jams lyric videos to introduce concepts like Bucket Filling and the Golden Rule. Find us on TeacherTube or YouTube!
Co-founder of Nature Jams, Mr. Rob, runs a music education Podcast called Preschool Prodigies. Using several Nature Jams songs and color coded bells, he guides children on the path to understanding the language of music through a free video series and several for purchase books.
Want to bring Nature Jams to an event or school near you? Drop us an e-mail and we'll get back to you shortly!